4 May 2021
The Danish Royal Horses are participating in cardiac research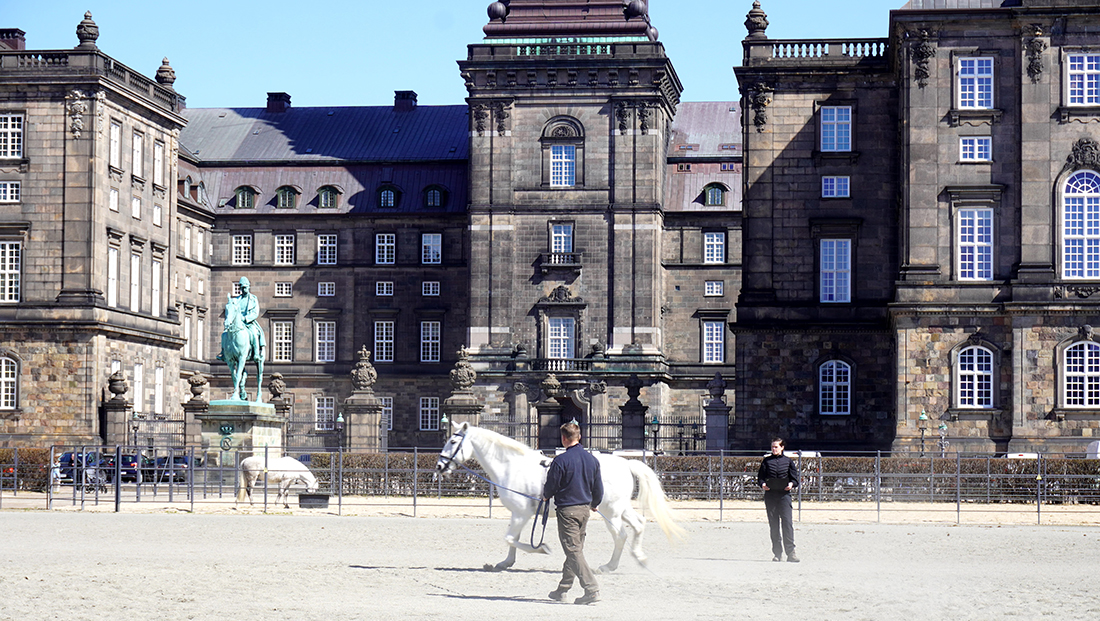 Paroxysmal atrial fibrillation (PAF) can be difficult to diagnose due to its sporadic origin and therefore the prevalence in healthy warmblood horses is still uncertain. Undiagnosed PAF could result in poor performance and chronic changes of the myocardium that can be a substrate for atrial fibrillation.
The equine cardiac group have shown that implantable loop recorders (ILR) can diagnose PAF in Standardbred trotters and this method is now implemented to the royal horses to monitor for possible PAF.
The horses are of the rare Czech breed, named Oldkladruby horses, which are larger warmbloods and used I Denmark as the Royal driving horses. The study is a part of the PhD project investigating PAF in horses by PhD-fellow Sofie Troest Kjeldsen.