Implantable loop recorders can detect paroxysmal atrial fibrillation in racehorses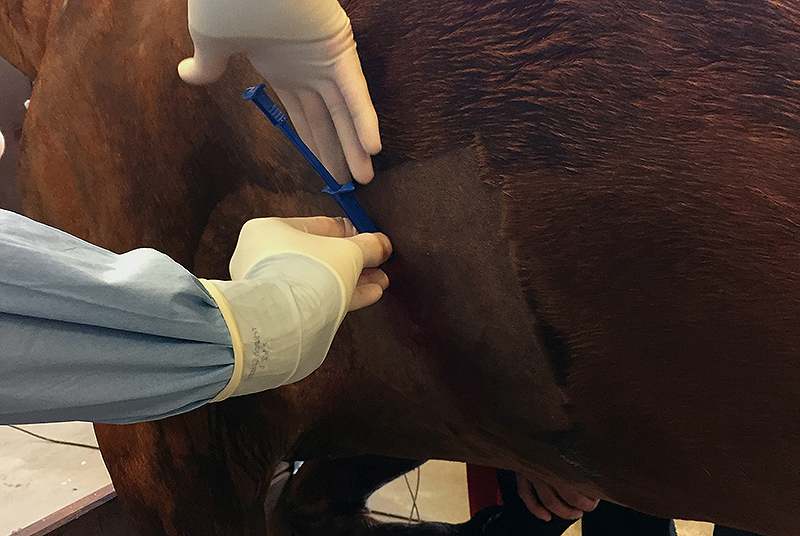 Limited information is available on paroxysmal atrial fibrillation in the horse. Indeed, undiagnosed paroxysmal atrial fibrillation could result in poor performance and due to the intermittent occurrence, the disease is difficult to diagnose.
However, by implanting a small ECG device subcutaneously we were able to diagnose and detect atrial fibrillation in active racing Standardbred trotter horses. This methodology provides a unique platform to facilitate the long‐term assessment of atrial fibrillation development and quantification of AF burden in horses.
Read more about the project: https://doi.org/10.1111/evj.13372